More information on:
For more information
335-82 55 155
info@mediterraneachartersud.com
A sailing week to Aeolian Islands
Napoli – Stromboli – Panarea – Vulcano – Lipari – Salina
Saturday – Embarkation in Naples at 6:00 p.m.. Night-time sailing destination Stromboli. stromboli in a sailing boat.
Sunday – Arrival on Stromboli at about 1.00 p.m.. Stop in a sheltered bay for bath and lunch. Afternoon sail tour of the island to discover the volcano, visit to Ginostra, dinner in a sheltered bay and walk on the island. Overnight in the Stromboli harbor.
Monday – Breakfast on board and departure to Panarea. Bath and lots of fun in the bay of Calajunco. In the afternoon you can visit the island. Dinner on board or in restaurant.
Tuesday – Breakfast with typical Sicilian cakes, bath and departure to Vulcano. Anchoring in a sheltered bay for bath and lunch. In the afternoon, walk on the island and visit to Baia di Levante, which is affected by the typical sulphurous fumaroles due to underwater thermal springs and natural mud. Dinner and overnight in the harbor.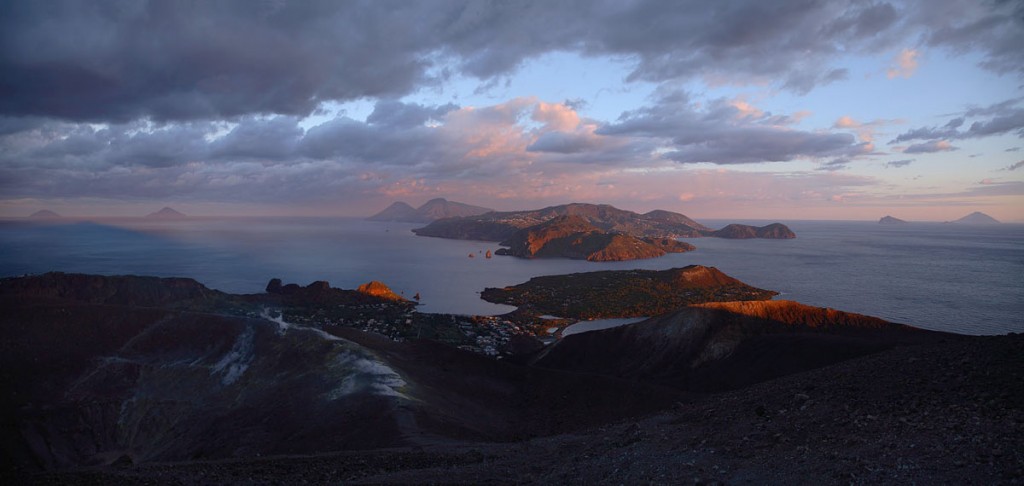 Wednesday – Breakfast on board and visit to the Grotta del Cavallo and the Grotte dell'Allume. Stop for bath and lunch. In the afternoon departure for Lipari. Roadstead in  Baia del Canneto. Dinner on the boat or in the restaurant on the beach.
Thursday – Breakfast on board. Walk on the island of Lipari with visit to the Castle, where is located one of the most important archaeological museums in Europe. Bath and lunch in the shade of  Pietra del Bagno or Faraglioni. in the afternoon departure for Salina and stop in Pollara. Dinner in the harbor.
Friday – Breakfast and tour of the island. We end our sailing tour in the Aeolian Islands leaving for Naples, with a wonderful night-time navigation, looking at stars and constellations.
Saturday – Arrival and disembarkation in Naples at 9:00 a.m.. Embarcation and disembarkation can be made, on request, directly on one of the Aeolian islands. This will allow us to have two more days to enjoy  the islands.